Partner of Dropfoods vending machines
Partnership
We Provide the finest Solutions to our Partners.
E-Advertisement on our machines
Installing Dropfoods Vending Machine at your Location
Selling Products on Our Vending Machine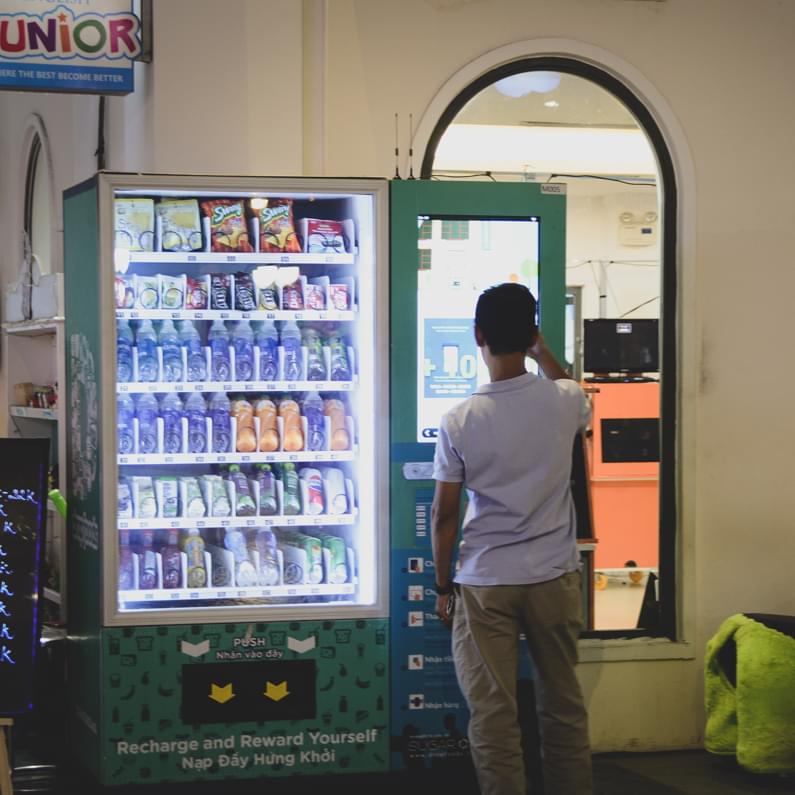 So Why Wait?
Choose to e-advertise with dropfoods to enable your products to reach a large audience.
Request Ad Purchase
E-Advertisement on our machines
Vending advertisement is an emerging method of advertising for businesses. By placing your advertisement on the 32" LCD screens of Dropfoods vending machines, you get an excellent opportunity to brand your products and increase your products' awareness and visibility.
Our interactive LCD screens can provide a quality display of your brand and products (both video or image format). We guarantee a 500+ display, each lasting 15s to 30s, of your content in each of our machine. We at Dropfoods want you to be successful when advertising with us!
Benefits
Affordable advertising option

The advertising costs are more affordable, compared to other marketing channels.

Reach a high number of customers

By placing your product ads at strategic spots on our vending machines, it is easier to reach the customers you target.

Brand Development

Adds significant value to your products and provides additional lead generation opportunities.

Creating Experiences

Effective ads are a great experience for users which can convert them into customers.

Enhance customer engagement

Research shows that customers prefer digital signage ads because they are visually satisfying experiences.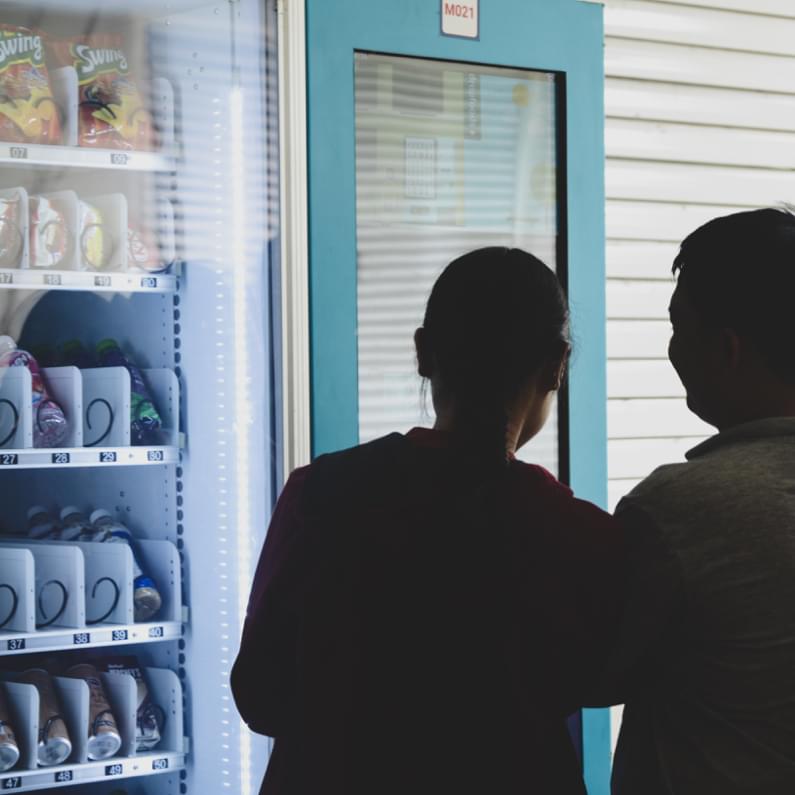 Installing Dropfoods Vending Machine at your Location
Do you sometimes think of having a vending machine at your business location to make your customers, clients and employees happy? Dropfoods is the right choice for you. We take care of all operation and maintenance tasks so that you can focus on your business whilst adding value for your customers/clients.
Some of the places where our vending machines can be placed:
Corporate Offices

Government Agencies

Hotels

Residential Properties

Schools & Universities

Hospitals & Clinics

Fitness Centers

Airports, Stations, Ports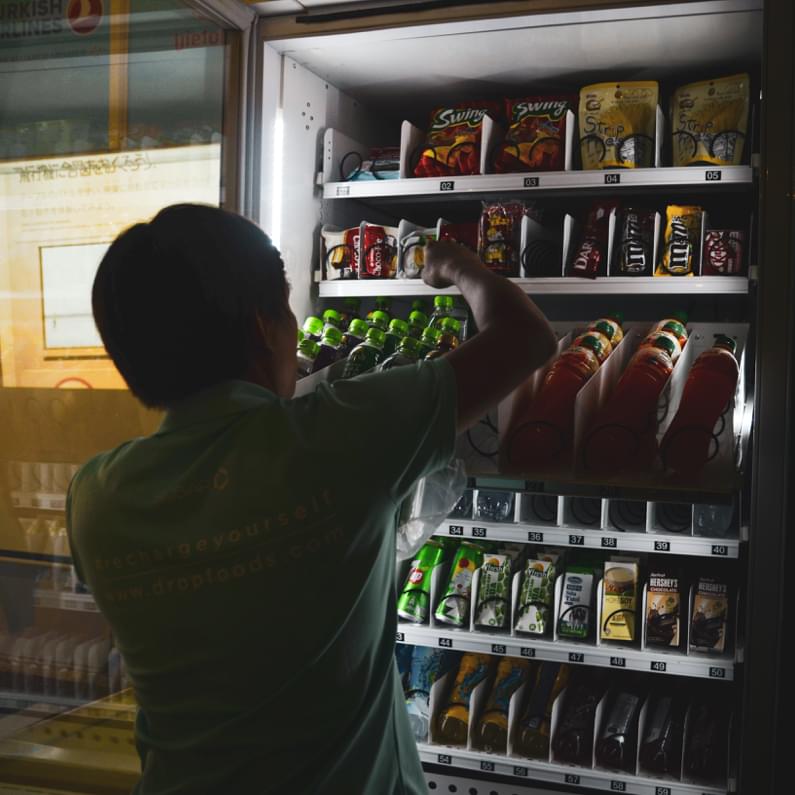 Selling products in our vending machines
Are you running a F&B company and looking for an additional way to reach customers. Dropfoods could be a great solution for you. As the fastest growing vending machine operator in Vietnam, we can help you reach a large number of customers. Placing your products in our vending machines enables you to improve your products' sales performance. Once your products are shipped to our warehouse, we will take care of the distribution of the products to our vending machine network.
Get in touch with our sales team at contact@dropfoods.com and let us know more about your interests.